So, although I expressed my concerns
before
about the
announced
Capri pants comeback, and although we all can already see in these streets of June the dawning of the gloomy slaughter that is about to happen; still knowing that it's going to be a failure won't stop what has already started and isn't really in our power to avoid. Acceptance that you're going to wear them will make it easier. I spent some time thinking about a way of escape, in order to keep some dignity through the summer (just to give it away in September, I guess you know by now there is really few to be remembered from fall runaways.); and came out with the following results. Still don't let these fool you, and don't get excited, Capri pants remain a very bad idea. but we've got to do what we've got to do.
Alexander Wang ss 2011, Agathe Mougin in Purple ss 2011 by Collier Schorr, see the whole editorial here, buy the pants here.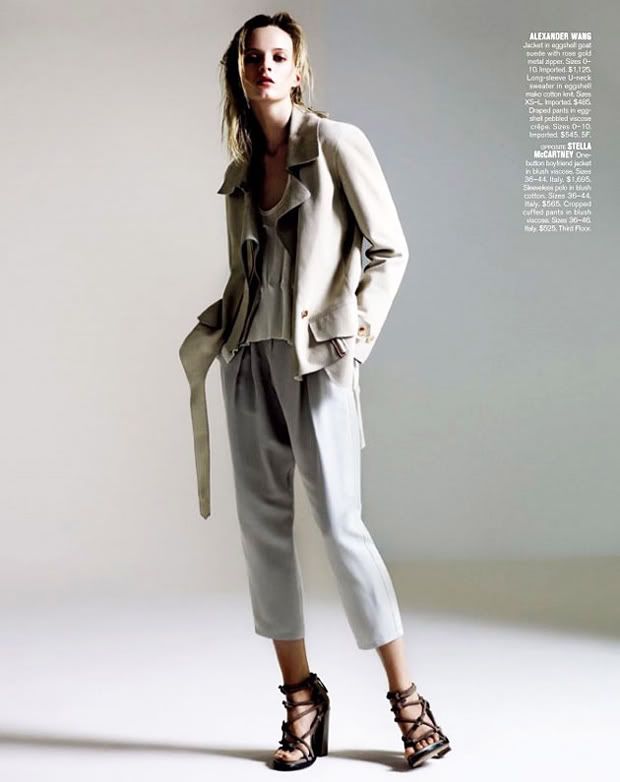 Daria Stokous

In Bergdorf Goodman ss 2011 Lookbook by Kacper Kasprzyk, via fashionlover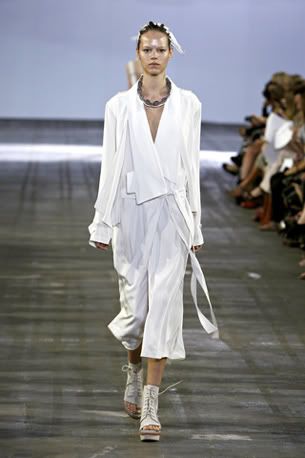 via style.com
So maybe I was being blinded by all this unexpected white, but I actually thought these pants looked fresh and bright, and I found the
doodle print
idea very sweet, nothing new maybe but never so polished before.
But if you're not ready yet for the all white,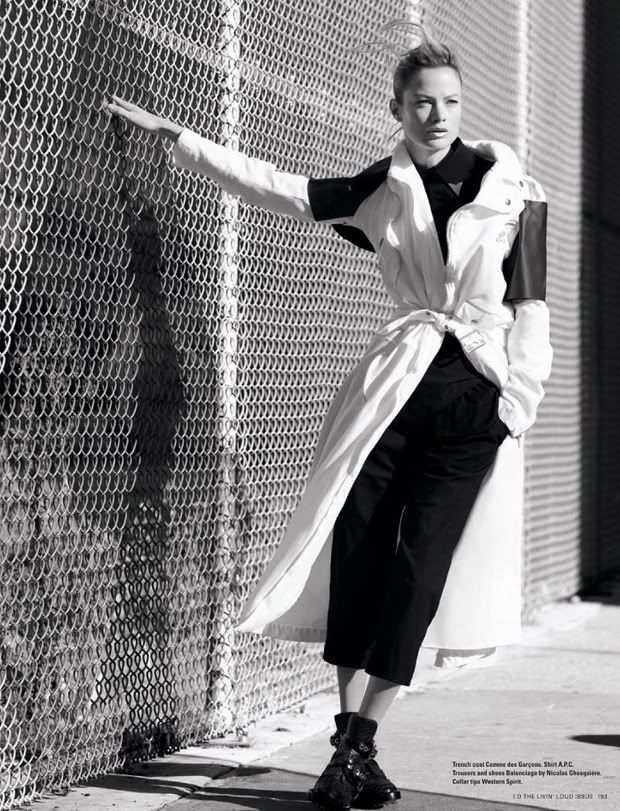 from i-D the living loud issue, pre-spring 2011, Carolyn Murphy by Amy Troost
obviously with these shoes you could wear whatever you want and still look gorgeous, even if you're not Carolyn maybe
Then if you agree just for a moment to forget about this dangerous Spring 2011, I'm going to show you probably the best Capri ever made.
Hexa by Kuho fw 2010, buy the pants here.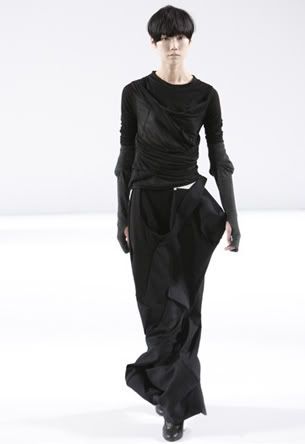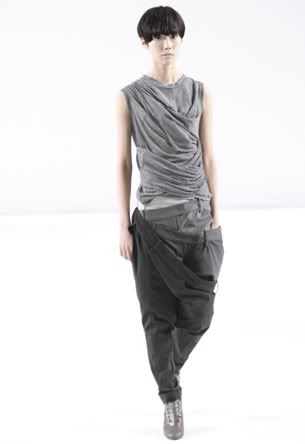 via thefashionspot
That collection was just stunning. This last look on Tao is still one of my favourites.
Oh, look at me, we've seen a lot of colour all over the place and I'm still suggesting black and white stuff getting all excited when a bit of gray comes out for a change. If you fell braver than me, and you better do, then you could also cut the Capri shorter and welcome whatever comes next.
Alexander Wang ss 2011 Parachute Shorts, buy them here, and Comme des Garcons fw 2009 via thefashionpolice
And just because we're talking pants, the only brand I'd wear if I was a boy (and when I see these believe me, I wish I was)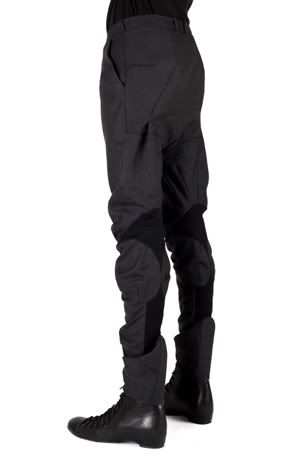 via aitorthroup.com