Have you done a pretty good job this winter or do you really need to make up for it next year? Time to think about that, young man. Still the same layering and
wideness
, this time I noticed tons of
beards
, so be cautious with the shaving and fake some rudeness. Old heavy fabrics with old heavy meanings of peasant outliving: felt and some uneasy velvet for harvest festivals. I know a very cute little story about felt please let me delight you fellow townsmen with it. There was this man once, Joseph Beuys was the name, and he turned into some kind of artist guy later, who almost freezed to death due to some Second World War implications. But then some nomads managed to rescue him, saving his life with traditional wisdom: they spreaded fat, fat, all over is body and then wrapped him up in felt blankets. Felt became to Joseph a salvific, almost spiritual fabric and it recurs very often in his works. After quite a long time he also did a kind of performance which implied getting locked in a cage with a coyote for several days with only a felt blanket to keep himself safe. I wonder if Watanabe's suits work as well.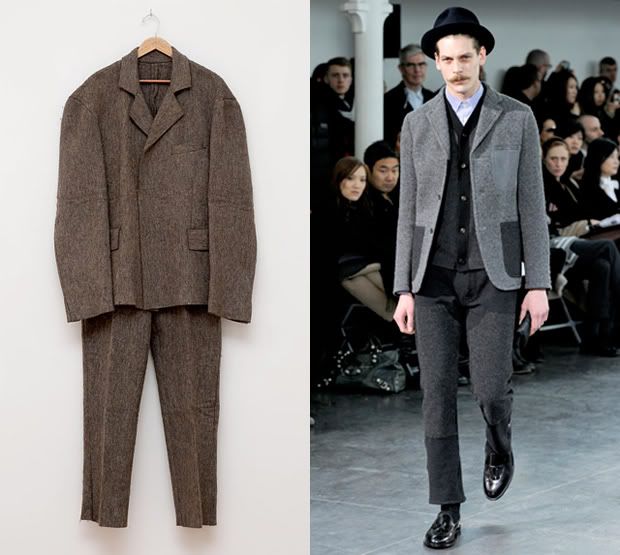 first is Joseph Beuys's "Felt Dress", 1970. Then Junya Watanabe's Menswear Show for winter, 2011.
And now those outfits I would be mostly pleased to see on you guys meet next winter:


Lanvin, the day Lucas stole my heart.


Rick Owens, weren't these two in the champion list also in summer?
GO ON GUYS YOU'RE THRASHING THEM ALL.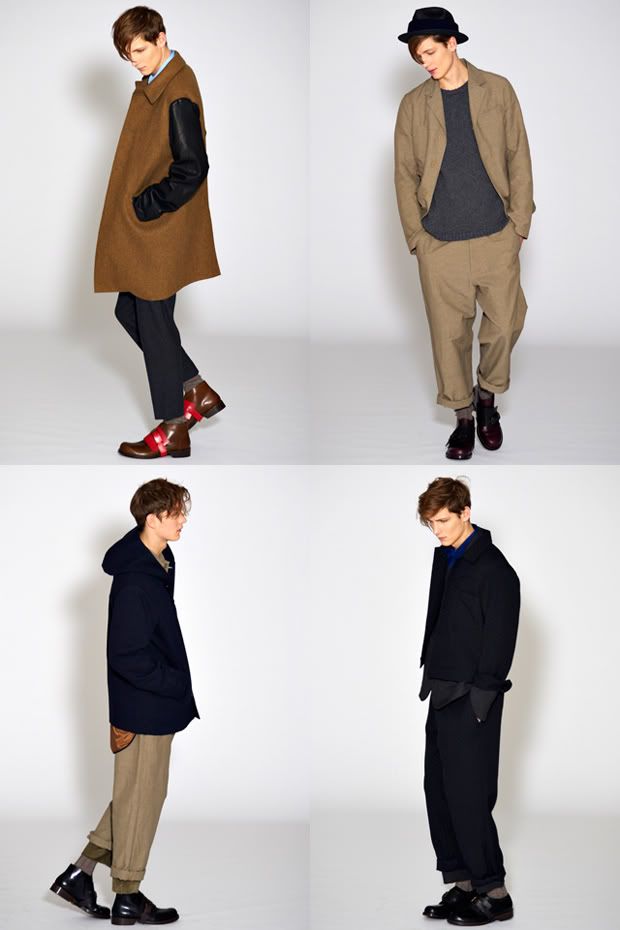 Marni, the low-profile rustic look. With exciting shoes.
And a couple of highly gossiped moments not to forget: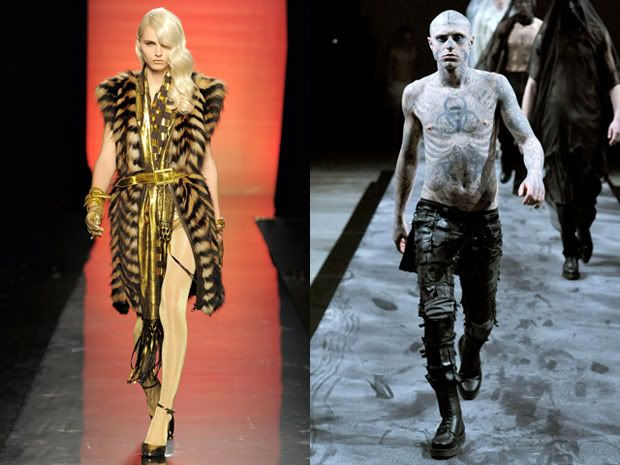 It's now Andrej and Rick Genest Zombie Boy glory! I WANT AN EDITORIAL TOGETHER.
pics as usual from style.com.